ActiveX Products in XML
» Found 3 items in XML: Displaying 1 - 3

by Ektron, Inc.


What do you want your Web site to do? Ektron CMS400.NET lets you do whatever you want to do on the Web. CMS400.NET provides features like content & document management, Web site analytics, blogging, forums, navigation tools, and online calendars. Want 10 good reasons to check out CMS400.NET: Web site analytics, Memberships, Web Alerts, HTML Form Builder, Blogging, Forums, eWebEditPro, XML, .NET based, document & content management.

by Adivo Ltd.
TechWriter for XML Schemas is an XML documentation tool that generates documentation for XML Schema Definitions (XSDs) and XML DTDs. Using Adivo's documentation generator for XML schemas, you can save time and money, synchronize the documentation with your schema, and easily target different audiences. TechWriter's documentation generator leverages XML schemas to automatically produce reference documents in PDF, CHM, RTF and HTML formats.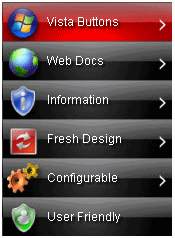 by Bitworks Sweden
Create Flash Buttons or a Flash Menu System in minutes. Use the Flash menu tools and create hundreds of fantastic Flash buttons and Flash menus for your website. It has never been easier to create beautiful, animated and dynamic menus. Extremely small files deliver advanced font effects such as text shadow, gradient glow, bevel and blur effects in real-time. No more hours spent with graphics editors!