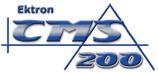 Ektron CMS200
by Ektron, Inc.

See All Products by Ektron, Inc.

Visit Ektron, Inc.'s Web Site
Ektron CMS200 is a browser-based content management solution that supports the online initiatives of small, medium and enterprise-size organizations and departments. Runs on ASP, ASP.NET, PHP, and ColdFusion platforms in a Microsoft server environment. Key features: rapid integration; check-in/out, workflow, approval chains, versioning, audit trails, see who made changes, Dreamweaver extensions, content redlining, metadata support, more.
Note: Active-X.COM has not tested this software. It was submitted directly by the software publisher and listed on Active-X.COM for your convenience. It is advised that you only download and install software from sites you trust.
Additional Information
| | |
| --- | --- |
| Publisher | Ektron, Inc. |
| Version | 4.0 |
| List Price | $3960 (U.S.) |
| Category | Utilities |
| License | Trial |
| Submitted | 10/9/2001 |
| Usage | ActiveX ASP |
| Special Requirements | Microsoft Internet Information Server (IIS) 4.0+ with NT (SP6); Personal Web Server; Microsoft ASP 2.0 or higher, ASP.NET, Macromedia ColdFusion Professional Server 4.0.1 or higher using Microsoft IIS or PWS including ColdFusion MX; PHP |